Ship hauling with marine airbags in Sri Lanka
admin:admin time:2014-10-30
On 25th October Eversafe Marine assisted Seagulf shipyard completed one multipurpose vessel hauling project in Sri Lanka Columba. The boat was hauled out to the natural mud beach with marine airbags by winch pulling.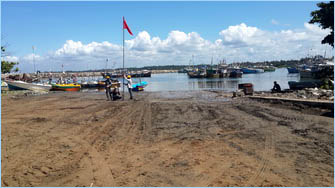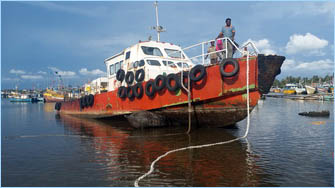 Eversafe Marine as the one stop provider, offer turnkey instruments for airbag ship launching and hauling, also technical consultation and operation assistance for global clients.

Seagulf shipyard is a new established shipyard, invested by Hadi Hamad Al-Hammam group of Saudi Arabia, focus on tugboats and luxury yachts building.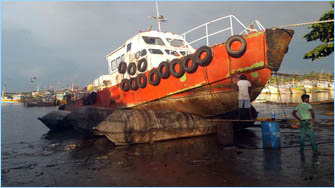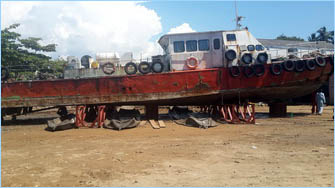 The multipurpose vessel beaching project is the first time to use marine airbags to haul out a vessel in Sri Lanka. After the boat repair completion it will be launched into the sea by airbags.

Seagulf shipyard will continue to use airbags to haul out another 1500 tons barge to the land. This small boat beaching is treated as a warm-up or preparation work for the coming projects.