Tunisian 950 Tons Ferry Boat launched with marine airbags
admin:admin time:2010-10-17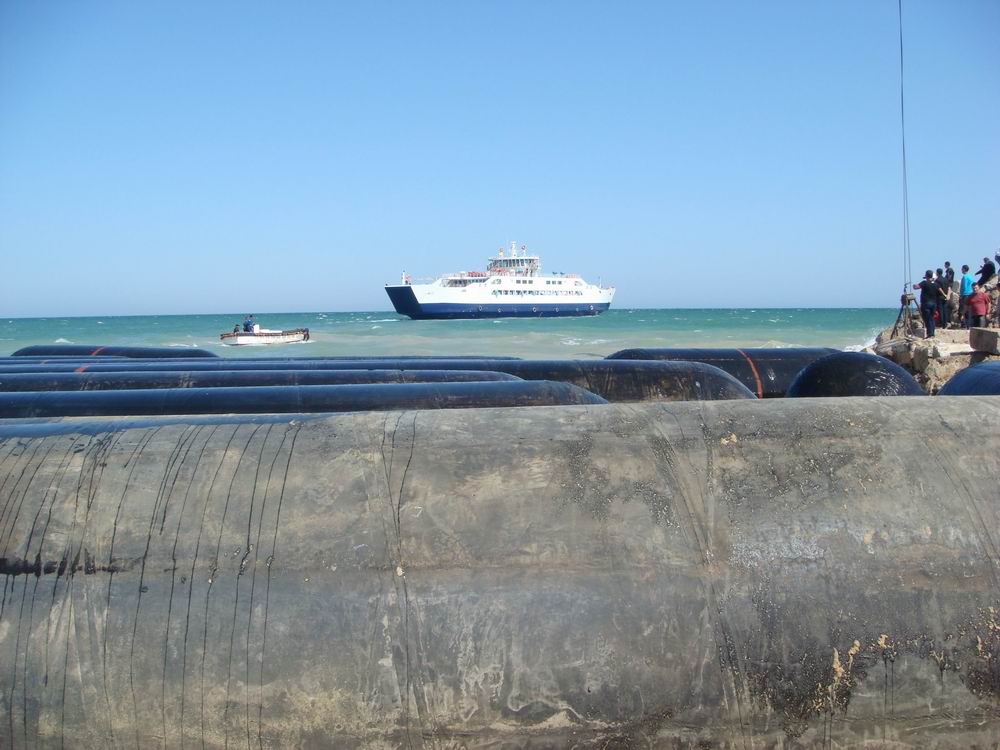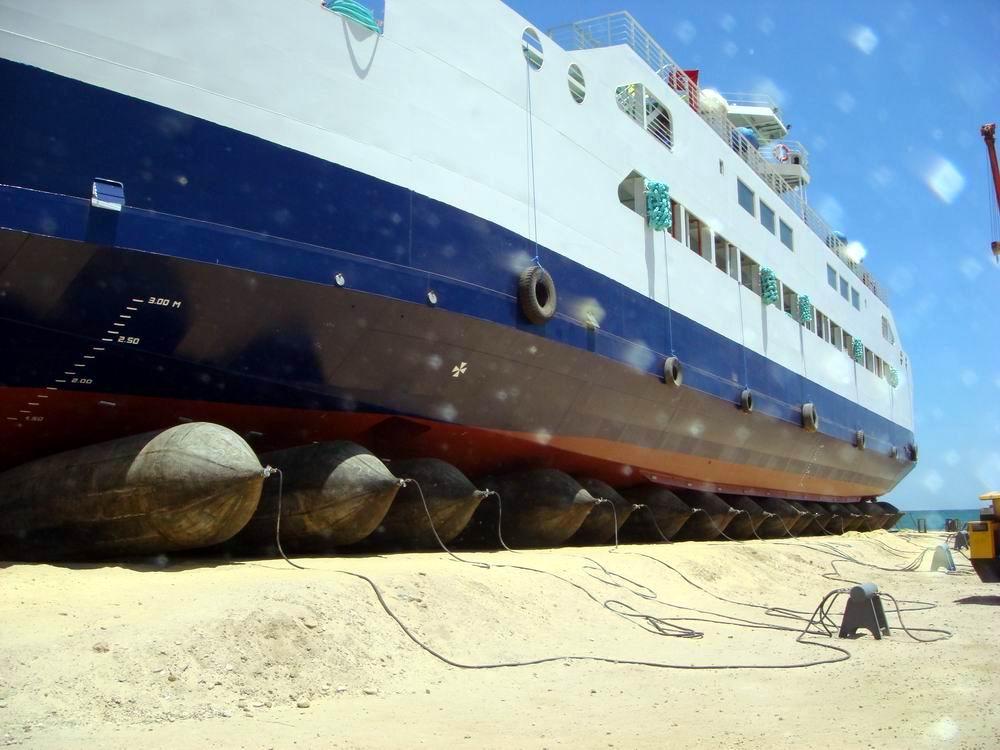 Vessel launched by Airbag ship launching technology is common in Asia but in Africa it is seldom known. ISEAS the representative of Eversafe Marine Engineering Company successfully carried out a 950 tons ferry launch in Sfax, Tunisia using airbag launching technology on May 26, 2010.
950 Ton newly constructed Ferry by Societe De Constructions Industrielles Et Navales was to be launched in Sfax, Tunisia.
After an initial study of various methods of ship launching, Marine Airbags proved to be the pioneering and promising technology for this launch.
At an initial stage, Eversafe's representative ISEAS carried out technical feasibility study by visiting the site. Various aspects of launching the ferry with Marine Airbags were considered and discussed in detail.
Considering the shape of the bottom of the ferry, V shaped hull, it was critical to choose the right size of marine airbags as well as to design the slip way appropriately. The size of Marine Airbags to be used was advised after a careful and systematic study. Accordingly the slip way angle was suggested.
It was also noted that this Ferry was constructed on a flat ground in Tunisia. Fortunately the flexibility of airbags proved remedy to this practical limitation; the slope could be created by adjusting the inner air pressure of the Marine Airbags. With all the necessary recommendation a complete report was submitted to ensure the safe and certain launch with this technology.
Prelaunch Preparatory and ship launching airbags Inspection was carried out at an intermediate stage. Eversafe engineer effectively tested all Airbags and inspected all other pre launching preparation.
Finally on 26th of May 2010, Vessel was ready to be launched and as anticipated after all the necessary preparation under the supervision of ISEAS personnel, Mr. Krishan Kumar, the vessel entered into the water by riding rolling airbags effortlessly and smoothly. The whole launch took 62 seconds.
Airbag ship launch technology needs no constructed slipway for vessel launching whose launch weight less than 3000 tons. Then it can save clients most investment and time. The safety of this technology is ensured and proved by Eversafe's track record of more than 300 successful launch projects every year.