The acknowledged calculation method of marine airbag ship launching is never reported although every year more than three hundreds vessels are launched with marine airbags. Eversafe engineering is the pioneer of airbag launching theory and calculation in maritime industry. Also Eversafe is the most experienced executant for airbag ship launching projects. Combining theory and experience, Eversafe got know-how.
By digital simulation software Eversafe can forecast the movement of launched vessel well and truly and evaluate the safety of launching. In practical launch cases we often have to face unideal terms such as the launching channel or slipway is barely wide ,there is no big enough winches, the high tide water is not deep enough etc. Then the calculation is vital for successful and safe launch.
We know there are some customers launched their vessels with marine airbags without any calculation and made it successfully but we know three times tragedies than the luck.
There are four main problems may happen during the airbag ship launching process. First, vessel's stern may collide with the slipway or seabed if the water buoyancy has not lift stern in time. Second, vessel's bow may drop to the ground when the stern is lifted and airbags under bow can not withstand the pressure. Third, vessel may get stuck in water by the friction of airbags that get stuck in the soft seabed. Fourth, vessel goes too far in water and may dash against the thither bank.
People need to know the following information before calculation of ship launching:
| | | |
| --- | --- | --- |
| Vessel | Landform | Airbag |
| Length,width,height | Slope angle,length,width | Specification |
| Drafts of stern and bow | Bearing capability | Safe working scope |
| Gravity distribution | Friction coefficient | Arrangement |
| LCG, VCG | Tide schedule | Initial pressures |
| Block coefficient | Water survey | Performance curve |
At least three phrases need to be calculated carefully which include the vessel's tilted angle, airbags' pressures, working height. To calculate airbags' pressures people may first find out the maximum pressed airbags then only calculate that one's pressure to find if the pressure is in safe scope. In this way the calculation can be much easier.
Illustration of 3D simulation of airbag ship launching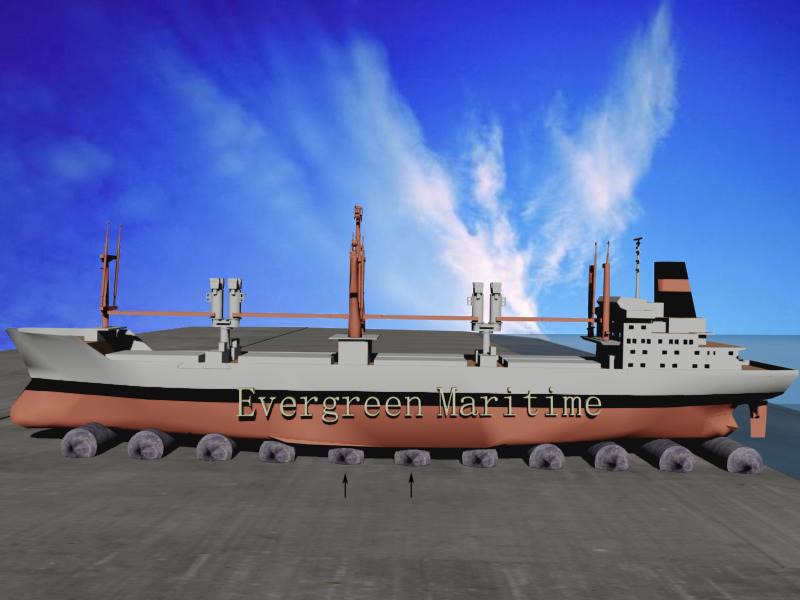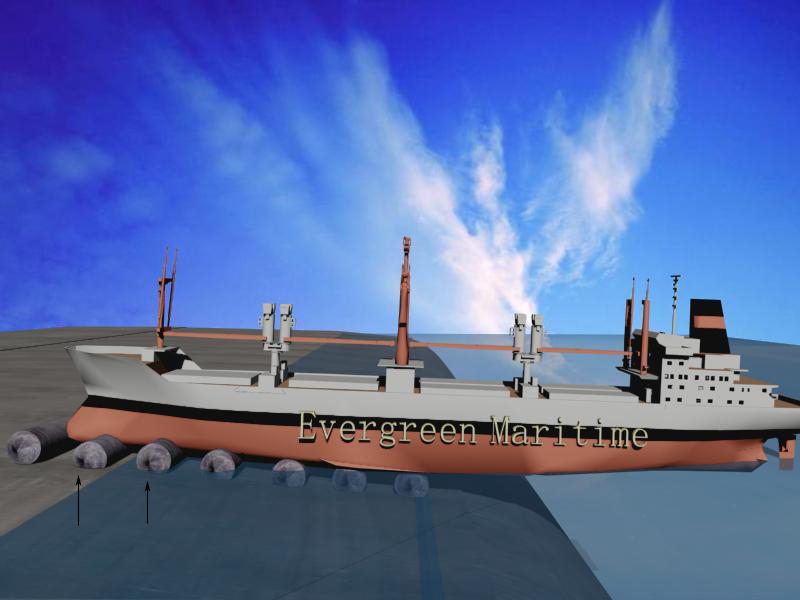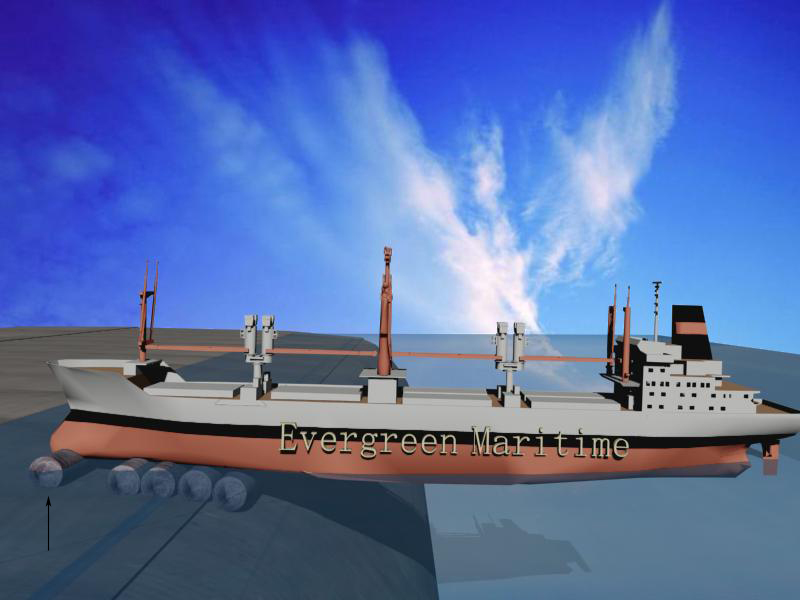 With the basic calculation of three phrases, people can know if the proposed arrangements of vessel and airbags are reasonable. If people want to know precise movement of launched vessel, detailed calculation will be needed.
Eversafe Engineering suggest that the detailed calculation must be performed when people want to launch vessels whose DWT above 10,000 with marine airbags.
A typical airbag ship launching project calculation result: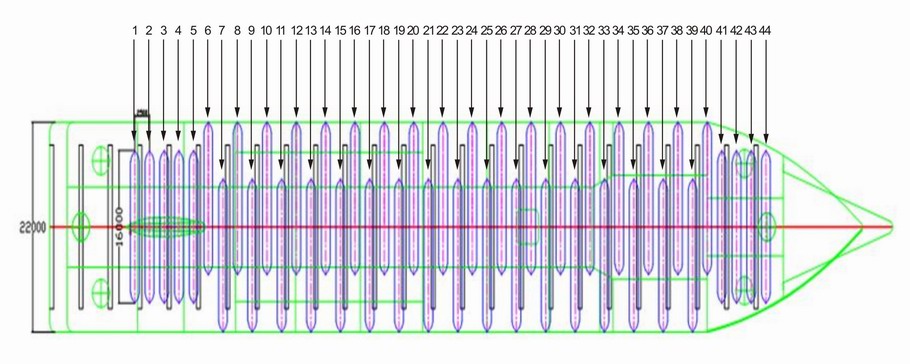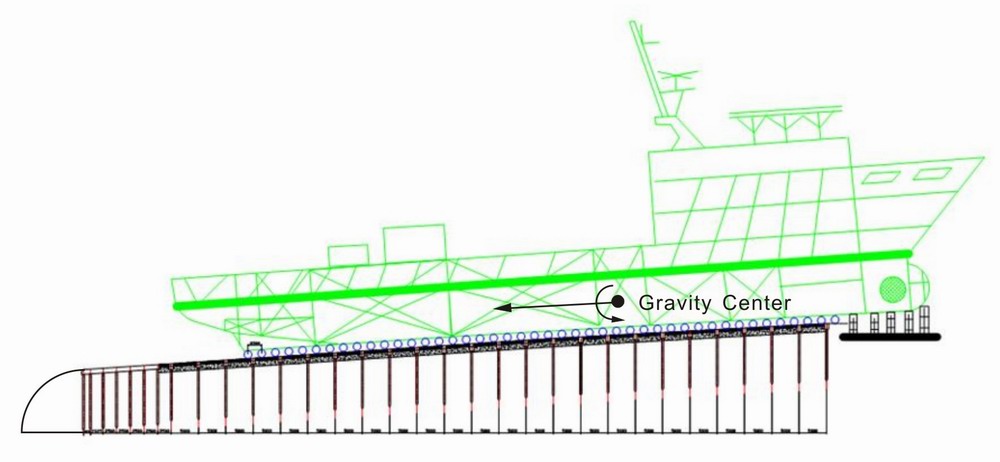 Arrangement of airbags slipway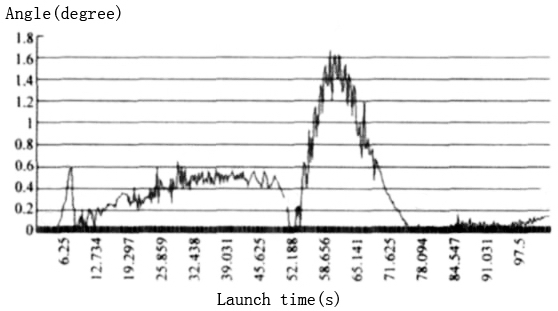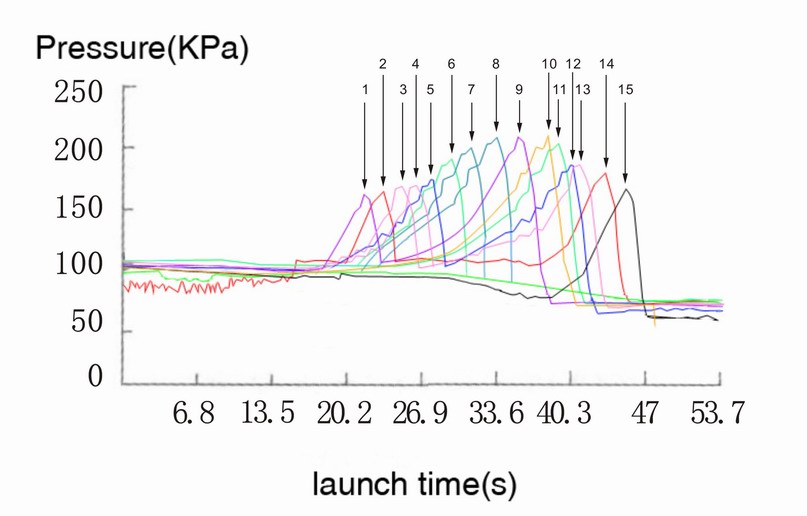 Vessel tilted angle during launch Airbags' pressure change during launch